S

ince I pretty much only shop at Target anymore this has been the best site ever!! I check from my phone when I'm picking up diapers just to see if there is a cool t-shirt I need to snatch while i'm there, and based on my credit card bill, the answer is usually, yes.
A

imee Song is fine. The first time I saw Aimee was when Kady did a post about her, you can view it

here

. I've been obsessed ever since. I love her style and her hair and the fun places she goes. Sometimes she is so hot though and has such great handbags that it pisses me off, but then I forgive her and go back the very next day. Hey, haters gonna hate. Yes I just called myself a hater. LOVE that outfit.
E

asiest recipes ever, and healthy!! I'm new to cooking and this site has been my main source for new meals to try at home! I love her spinach artichoke dip! Click

here

for recipe!
I

have been devouring this site because I love weddings, and I'm so excited about Sarah's upcoming nuptials. This blog has the best pics of real-weddings. Sarah, go look!
T

his blog is written by a friend of ours, Lacey. She was a Texan Cheerleader with Sarah and Jacy back in their heyday. ;) Her blog has really opened my eyes to life with an

autistic

child. Having never been around a child with autism for a long period of time I had no clue except horror stories that scared the daylights out of me. That is why I'm excited about her blog, it's heart-warming, real, informative, and fairly new so you can catch up quickly!
OH I Know Presley! Images
C

oolest girls in Houston. Cooler than the other side of your pillow, cooler than a peppermint, cooler than a cooler, or as Daron says, cooler than a well diggers ass. Sarah got her hair did by Brandi not too long ago at her

super cool hair salon

, and confirmed with me just how cool they are, and ya'll, they're cool.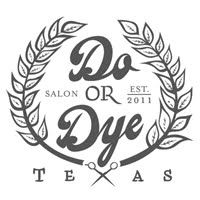 MuchoMuchoBuenoBueno Images
T

hey also have a

jewelry line

where they make cool things like this:
MuchoMuchoBuenoBueno Images
A

nd their houses are cool, and they are close with their family, and they are sisters, and they travel and surf and do yoga, and we at bohoBlack have a slight obsession WIT ALL DAT, y'all!!!
<<Cool Counter>> 11
O

h this one is fun! This site is the 411 of Houston's landscape. Ever see new home construction on your block and you want to know what they are doing? Check Swamplot. Want to see a funny house listing like

THIS

, check Swamplot. Curious about demolition projects in your hood, check Swamplot. Want to know what happened in that pic below? Check

Swamplot

.
>>

So anyways, these are just a few of the blogs on my Bloglovin' that I check most often, and of course our blog!!
I used Jacy's

recipe

last night and poached my very first chicken and it was so GOOD and too easy! If you have any cool blogs you want to share with us, then comment below and let a sista know!
>>

Oh, and if you don't know about Bloglovin', download it
here

!
It's a site that migrates all your favorite blogs together, and hey, that's pretty cool!!
love, bohoMiley
Not really guys! It's ME!
>>----> boho

B

oolie <----<<
ciao!