I'm going to the Eagles concert tonight. I'm sitting front row. I get to meet the band before the show. And I'm kinda FREAAAAAAKING out!!! It's one of those "holy shit" experiences I haven't given a lot of thought to because it's like Christmas morning, the more you wait for it, the longer it takes to get here. My parents always jammed the Eagles and we grew up loving them, they are in every single one of my playlists. It's nostalgia, its chill, its perfect background music, driving music, sunny day, rainy day, you name it, there's an Eagles song that can evoke a good "take it easy" kinda feel.
My Dad is the best guitar player and singer in the history of the world, tell me he's not and I'll tell you to get some hearing aids. Growing up I thought that he wrote all of the songs he played. The majority of those songs were The Eagles, Jimmy Buffet, David Allen Coe, Neil Young, Creedence - you get the drift. My brother, sisters and I could sing every word and we still can. Even better now because we sing them after a few beers and are certain we are the best singers in the history of the world. My poor Dad. But the highlight of my love for the Eagles happened at my sister Julie's wedding. She got married in Costa Rica to Daron, who had been my best buddy for years. It truly was and still is one of the best weeks of my life, all of our family and friends together in paradise. At the reception my Dad surprised them with a rendition of Peaceful Easy Feeling. He mixed up the words to include Los Suenos, the place we were staying, and there was not a dry eye in the room. We were in a foreign country, my sister was getting married - the first of any of us, but it felt like we were back at home singing with my Dad. So there ya go, that's my favorite Eagles memory. And I have a lot, we LITERALLY left my cousin Megan in Winslow Arizona on a family road trip to Utah. 5 mins down the road we realized we were short one kid. Turned around and she was standing on a corner. I am not joking.
I still cannot believe I get to meet the band, I thought about singing them my Dad's rendition but Jason has kindly asked me to refrain. It's going to be a blast, yet no way will it be able to top Peaceful Easy Feeling at my sister's wedding, no way jose.
"Peaceful Easy Feeling"
I like the way your sparkling earrings lay,
Against your skin, it's so brown.
And I wanna sleep with you in the

Los Suenos

tonight
With a billion stars all around.

'Cause I got a peaceful easy feeling,
And I know you won't let me down
'cause I'm already standing on the ground.

And I found out a long time ago
What a woman can do to your soul.
Oh, but she can't take you anyway,
You don't already know how to go.

And I got a peaceful easy feeling,
And I know you won't let me down
'cause I'm already standing on the ground.

I get this feeling I may know you as a lover and a friend.
But this voice keeps whispering in my other ear,
Tells me I may never see you again.

'cause I get a peaceful easy feeling
And I know you won't let me down
'cause I'm already standing...
I'm already standing...
Yes, I'm already standing on the ground
Another Eagles favorite >------>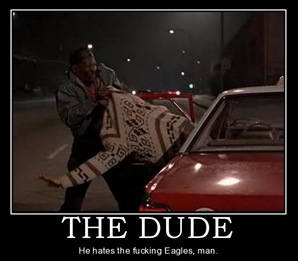 Thanks for letting me ramble & reminisce on this beautiful Friday,